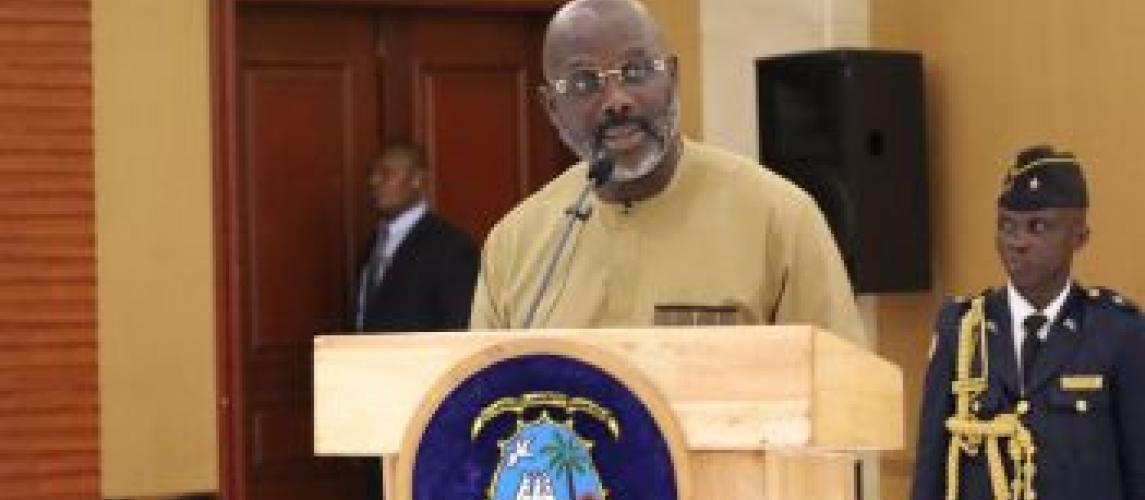 President Weah Accepts Resignations from Several Government Officials
Monrovia, Liberia - The President of the Republic, H.E. Dr. George Manneh Weah, has accepted the resignation of several Liberian government officials wanting to vie for elected positions in the ensuing October 10 polls.
President Weah early March 2023, issued Executive Order #117 mandating appointed officials of the Liberian Government aspiring for elected positions in the upcoming October 10, 2023, Presidential and Legislative Elections to resign on or before April 7, 2023.
Officials of Government who complied with President Weah's mandate include Mr. Zinnah Norman, City Major of Bopolu City; Madam Kebbeh Forpka Collins, Board Member of Liberia Water & Sewer Corporation; Madam Josephine W.A. Davies, Inspector General, Ministry of Commerce; Madam Barbara M. Keah, Assistant Superintendent of Sinoe County; Mr. Edwin K. Korpolu, Assistant Statutory District Superintendent for Development, Gbarpolu County; and Mr. Lance K. Gbagonyon, Deputy Minister for Culture, Ministry of Information, Culture, and Tourism.
The President also received resignation letters from Mr. William V. Dakel, Deputy Director General for Administration, General Services Agency; Mr. Charles K. Bardyl, NPA Board Member; Mr. Duanna Kamara, Managing Director of Liberia Water Sewer Corporation; Mr. Moses Y. Kollie, Director General of Liberia Civil Aviation Authority; Mr. Myer M. Beteah, Deputy Managing Director, National Transit Authority; and Mr. Anthony J. Quiwonkpa, Deputy Minister of State Without Portfolio.
Those who also tendered their resignations are Mr. William T Thompson, II, Assistant Minister for Energy, Ministry of Mines and Energy; Mr. Morris K. Saryon, Assistant Minister for Industry, Ministry of Commerce; Madam Ruth Sawmadal, Assistant Minister for Administration, Ministry of Internal Affairs; Mr. Eric Vaye, Assistant Superintendent for Fiscal Affairs, Montserrado County; Madam Betty Breeze Doh, Assistant Superintendent for Development, Grand Gedeh County; Madam Ellen Blessing Howe, City Mayor of Harper City, Maryland County;  Mr. Edward R. Dartue, Commissioner of Louisiana Township, Montserrado County; and Mr. Tiah Nagbe, Executive Director, National Identification Registry.