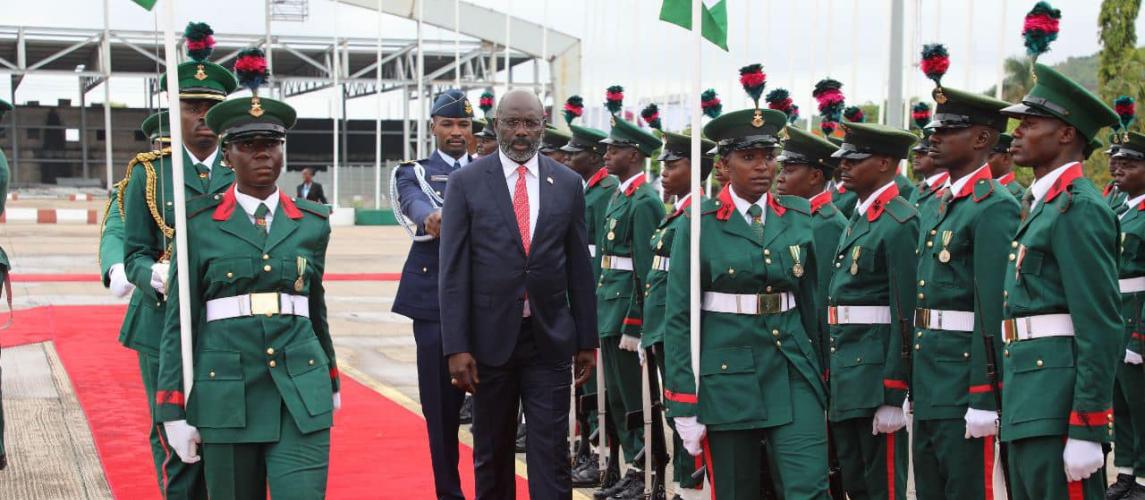 President Weah off for Nigeria's President-Elect Inauguration
Monrovia, Liberia
- The President of the Republic, H.E. Dr. George Manneh Weah President Weah has left the country to join African and world leaders and other dignitaries for the inauguration of Nigerian President-elect, Bola Ahmed Tinubu in Abuja.
The president left the country on Saturday, May 27, 2023.
Under President Weah's leadership, Nigeria and Liberia have enjoyed a stronger bond of friendship with mutual benefits to the two countries and peoples.
President-elect Tinubu of the ruling All People's Congress (APC) was declared winner of Africa populous nation polls defeating two of his fiercest opposition candidates, Peter Obi of the Labor Party and Mr. Atiku Abubaka of the People's Democratic Party.
The inauguration takes place on May 29, 2023, in Abuja, with over 50 world leaders in attendance.
While the President is away, the Minister of State for Presidential Affairs, Hon. G. Wesseh Blamoh will act as Chair of the Cabinet in close consultation with the Vice President via telephone contact with the President.