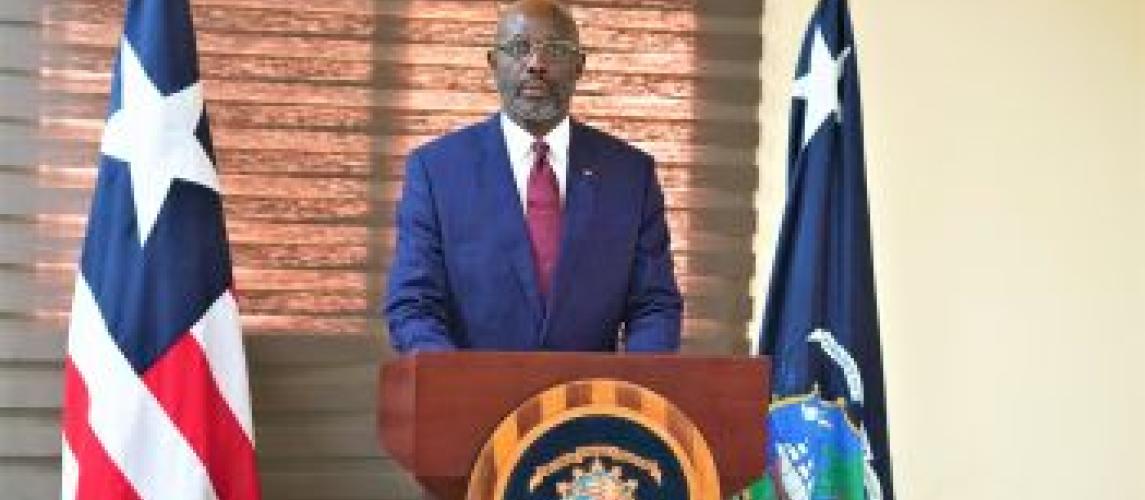 President Weah Nominates G. Alphonso Gaye New LWSC MD, PPCC Commissioners & Board Members of Two SOEs
Monrovia, Liberia – His Excellency, Dr. George Manneh Weah has made a number of nominations in Government affecting the National Port Authority (NPA), Public Procurement Concession Commission and Liberia Water and Sewer Corporation.
 
The nominations, which were made by the Chief Executive on April 11, 2023, take immediate effect, though subject to confirmation by the Senate where possible.
 
President Weah nominated former Grand Gedeh Senator G. Alphonso Gaye, Managing Director of the Liberia Water and Sewer Corporation as well as Commissioners of the PPCC that include Bodger Scott Johnson, Chairman; Madam Mardia Jallah, Co-Chair; Mr. Roosevelt Woods; Mr. Robert Clarke, and Mr. Matthew Kantah.
 
Meanwhile, the President has named Mr. Stephen Young as Officer-in-Charge of the Public Procurement and Concession Commission (PPCC) until nominated commissioners are confirmed.
 
For the reconstituted Board of the National Port Authority (NPA), the President nominated Bishop Matthew Gueh (Chairman), Buster P. Younis, Prescilla Sieh Weah, Zadye Shelton Gonkerwon, Charlotte H. Davies, Mary Quita Johnson, Emily Abiose Marsh-Askie, Alphonso Dean and Rev. Joseph N.D. Bannah.
 
Those the President appointed to the Board of Directors for the Liberia Water and Sewer Corporation (LWSC) are Rev. Varnie Yarwoo, Madams Noratus Howard Afabor, Mariah Y. Bonkuo, and Margaret M. Kieh.