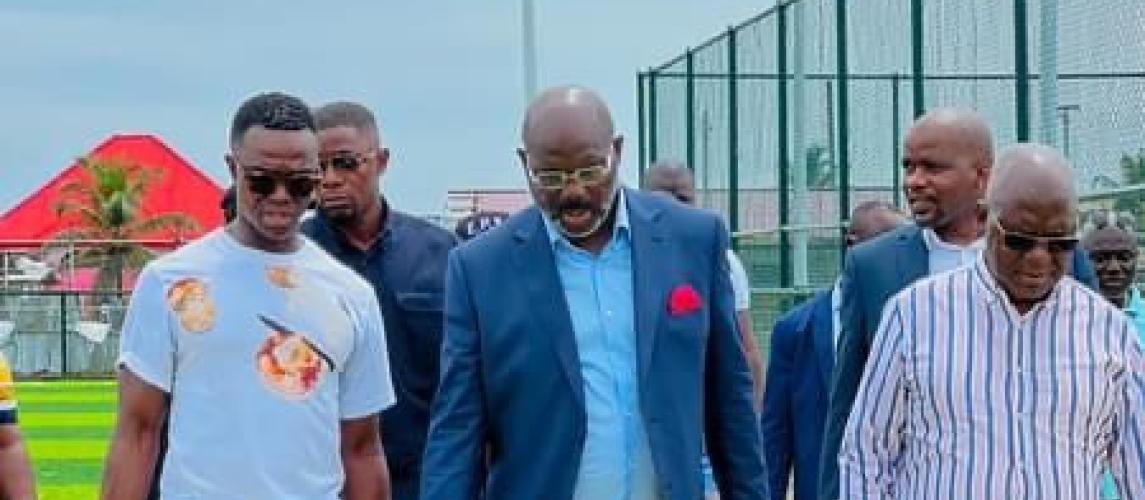 President Weah to Dedicate Clara Town Survivors Sports Park Friday
Monrovia, Liberia - The President of the Republic, H.E. Dr. George Manneh Weah, will tomorrow, Friday, July 21, 2023, dedicate the Clara Town Survivors Sports Park, a milestone development for young people in that community.
President Weah, a legendary footballer and the only African winner of prestigious Ballon d'Or to date, started his footballing career as a youth on the then muddy and unkempt field, playing for Young Survivors, then a famous local team based in the slump Community of Clara Town.
As a former soccer athlete and now President of the Republic, President Weah has placed development of famous mini stadiums across the City of Monrovia at the front-burner of his national development agenda, creating more conducive recreational centers for the young people of Liberia to be able to develop and harness their talents.
Friday's dedication of the Clara Town Field followed similar dedications of once outdated and out-modelled playing pitches including TUSA Field in Gardnersville, Invincible Sports Park in Sinkor, and West Point Field, while other sporting facilities are currently under construction or renovation.
Former and current footballers from Clara Town, officials of government, as well as officials of the Liberia Football Association, are expected to grace what is certainly poised to be a memorable and electrifying occasion.