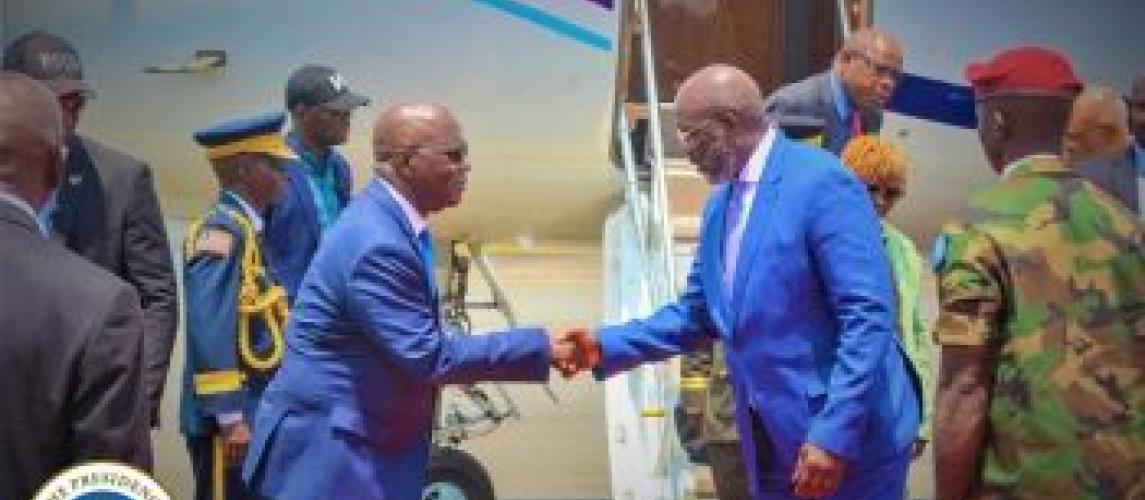 President Weah Returns Home from a Fruitful Trip
Monrovia, Liberia - The President of the Republic, H.E. Dr. George Manneh Weah returned to the country on Tuesday, March 28, 2023, following a weeklong international visit.
President Weah and a high-power government delegation left Liberia l for two important engagements - in the United States of America (USA) and the United Arab Emirates (UAE).
The President touched down midday at the Roberts International Airport (RIA) and was received by an array of government officials led by Minister of State for Presidential Affairs, Hon. George Wesseh Blamoh.
Speaking to reporters at the RIA, President Weah described his trip as fruitful, saying that he held a series of engagements with partners in the US and United Arab Emirates.
"As President, I represented the country; and the trip was one of my routine official engagements with international partners and stakeholders," he said, adding, "I am happy that it was fruitful." 
The President continued: "Liberia has a huge biodiversity, including a huge forest reserve. We were able to ensure that our country benefits from international support related to our forest and other resources. There is forest fund, and there's a need we tap from it."
On a reporter's question on what the President made of Lone Star game with South Africa on Tuesday, March 28, 2023,  at SKD, President Weah encouraged the players to do their best because the game is important for the country.
"I flew from Accra just to be part of the game. I hope they will do well," President Weah, a legendary footballer, stated.
He also dispelled rumors that the government is not supporting Lone Star, saying the government has been doing well with support to the team.
"We are supporting the Lone Star, but what we will not do is to report on whatever we are doing as a government on the social media," he retorted.