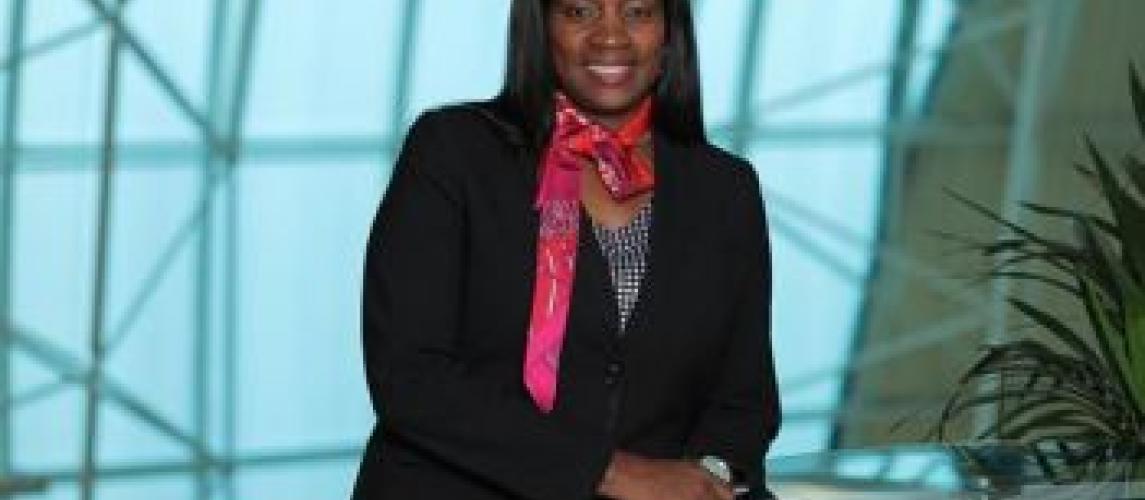 "No Amount of Negative Criticism Will Stop Me" - First Lady Weah Tells Detractors
First Lady Clar Marie Weah says no amount of negative criticisms would stop her from undertaking meaningful initiatives in the interest of the country (Liberia) and its people, especially the under privileged.
According to a release from the Office of the First Lady, Mrs. Weah spoke recently while touring City of Hope- a massive facility that is being constructed in Marshall, Margibi County, by her foundation, Clar Hope Foundation, to educate and transform hundreds of under privileged Liberians.
"This is not benefiting me anyhow, I just want you to know that, "said Mrs. Weah in an interview Wednesday, January 29, 2020.
"I'm happy to do it and I won't let the criticism of people stop me from doing what I want to do."
The First Lady's statement comes in response to falsehoods being heralded by some unscrupulous elements that she is using monies allotted to her office by the Liberian government to undertake projects through her foundation.
Mrs. Weah noted that it was disheartened for people to think that she was diverting monies allotted to the First Lady's Office for use by the Clar Hope Foundation.
While thanking the Liberian government for budgetary support to her office, Mrs. Weah clarified that such support was being used for its intended purpose of humanitarian interventions.
She named the Monthly Elderly Feeding Program which provides assorted food rations to over two thousand elderlies and other less fortunate people and the renovation and rehabilitation of several orphanages and schools as some of the humanitarian initiatives for which the government's allotments are being used.
Other projects are the provision of regular food and non-food supplies to orphanages, the construction of homes for some extremely poor people and the provision of scholarship.
"My Foundation is for the Liberian people. It is not for me," Mrs. Weah stated.
"School will be free for our children. There is no cost attached to the over two-hundred girls we are hoping to take in once the doors (of City of Hope) are open."
"It even hurts me when they say that; because they don't know who I am. They just see me as President George Weah's wife; somebody who is trying to exploit the system," the First Lady asserted.
She defended her character saying: "I am one person who will never, never approve of taking money from the government to benefit myself."
She continued: "I don't get paid as a First Lady and I am happy to do the job that I am given to do." 
Mrs. Weah further disclosed that monies being used to build the City of Hope and other projects were proceeds of fundraisers, gala events and her solicitation of support from friends and other well-meaning organizations internationally.
"Quite honestly I have to thank the Liberian society; the Liberian businesses who have made donations," the First Lady intoned, stressing that these kindhearted individuals are aware of how their contributions are being used to undertake meaningful projects.
"In trying to build this dream of mine (the City of Hope), what I am allotted by the government to the First Lady's Office cannot do this. It cannot do this," she emphasized.
"So I just want to let the people who are criticizing me to understand that these are monies that I am given when I go out and ask for help. These are monies that are being given to me by the Liberian people to help in their community. These are monies that are being given by the businesses in our community.
"We have had functions; we have had galas in terms of raising funds and I think the society knows that. So it hurts me sometimes that I have to justify this and it makes me feel sad."
The Mission of City of Hope 
The City of Hope, now under construction, is a dream of the First Lady to compliment the efforts of the many orphanages across Liberia in giving the children not just a better care and livelihood but hope for a better and brighter through quality education.
It is also a major boost in support of the President, His Excellency George Manneh Weah's Pro-poor Agenda for Prosperity and Development which seeks to lift Liberians out of poverty.
According to Mrs. Weah, upon its completion, the City of Hope would be a refuge, a home and a rehabilitation center for destitute Liberians including street girls, the disadvantaged youths who are hooked on drugs and the orphans among others.
The Liberian First Lady plans to recruit, raise and educate about 200 girls ranging from ages 3 to 5; providing them home, quality care and solid educational foundation from the early childhood development through primary and secondary levels free of charge. 
In addition to that, Mrs. Weah's dream is to also provide technical and vocational education to street girls and drug-addicted youths at the City of Hope. Each batch of these young people would be accommodated at the City of Hope while they undergo training and rehabilitation for a period of about 8 months. Again, free of charge.
Current status of City of Hope Construction  
The entire facility of City of Hope is being constructed on six acres of land. Currently, 75 percent of the total number of structures to be built have already been erected.
The entire facility being constructed includes a sports center which would contain a swimming pool, basketball court, playground and a football field. 
Dormitories, to accommodate the students and staffers; a vocational training center, two academic school buildings with a 300-student capacity and an administrative building; a number of guest houses and a clinic among others are part of the structures being built at the City of Hope.
The project which kicked-off on June 20, 2019 is expected to be completed in about two years.