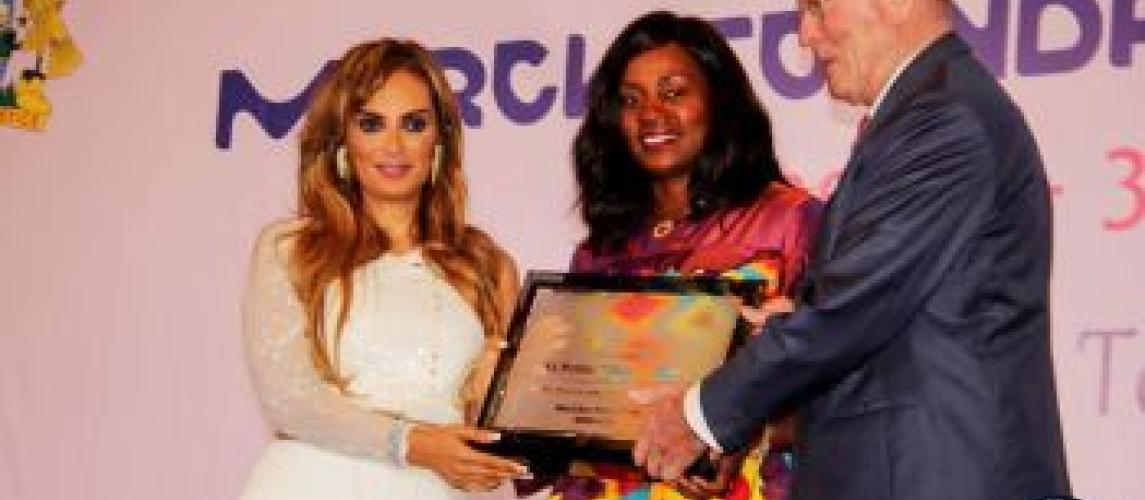 First Lady, Merck Foundation Train Doctors
Seven Liberian medical doctors are expected to begin one year of Online Post Graduate Diploma studies in September 2020 after being awarded scholarship in medical specialty training at the University of South Wales, United Kingdom.
The successful candidates, selected among several applicants through a thorough scrutiny, include Doctors Louise Kpoto, Nowiah Gorpudolo-Dennis, Patience Mator, Rosalyn Teahjay, Peter George, Woheel Tarnue and Rosemarie Tuopay. 
A release from the First Lady's Office says the selected candidates will study sexual and reproductive medicine among others.
Sponsored by the Merck Foundation in collaboration with the Office of First Lady Clar Marie Weah, the training is aimed at developing the first Fertility, Embryologists, oncologists and diabetes specialists in Liberia.
The program endeavors to build the capacity of young Liberian doctors in various medical specialties to establish a skilled team to improve access to quality and equitable cancer care in the country. 
According to the release, Merck Foundation Chief Executive Office, Dr. Rasha Kelej, in a communication to the Liberian First Lady, expressed delight in partnering with her to execute the program in Liberia.
"We are proud to make history together with you by providing specialty training for the first Fertility, Embryologists, oncologists and diabetes specialists in the country," asserted Dr. Kelej.
In response, Mrs. Weah commended Merck Foundation's CEO, Dr. Kelej, for her institution's commitment to supporting Liberia's growth and development, particularly through capacity building in the health sector.
 The First Lady, however, assured the Merck Foundation of her continued collaboration in various ways possible in an effort to improve the lives of Liberians, especially the underprivileged and vulnerable population.
As part of Merck Foundation medical specialty training programs, at least five Liberians have completed their training, making up the country's first three embryologists and two fertility specialists.
Another Liberian doctor has earned a post graduate diploma in diabetes management while over 20 Liberian medical professionals are either undergoing or being processed to enroll in various medical specialty training.
The training includes a Master degree in medical, pathology, pediatric and radiation oncology; Diabetes master course post graduate diploma in endocrinology and acute medicine among others.
#####