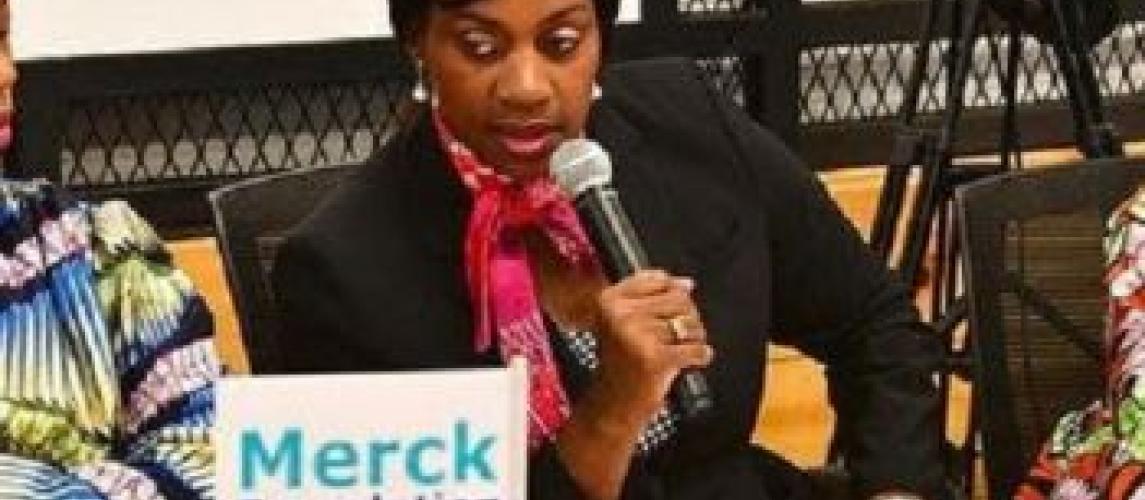 First Lady Weah Earns "Merk More Than a Mother" International Accolade
Monrovia, Liberia - The Germany-basedinternational non-profit organization, Merck Foundation, has named Liberia's First Lady Clar Marie Weah as Ambassador for its "Merch More than a Mother" program.
The Merck Foundation is the Philanthropic arm of Merck KGaA Germany and it works to improve the health and wellbeing of people and advance their lives through science and technology. Its "Merck More Than a Mother" initiative aims to empower infertile women through access to information, education and health and by changing mind-sets. It supports governments define policies to enhance access to regulated, safe and effective fertility care.
The Foundation, through its Chief Executive Officer Dr. Rasha Kelej, expressed satisfaction over Mrs. Weah's acceptance to serve as an Ambassador for the "Merck More Than a Mother."
Dr. Kelej spoke at the Merck Foundation First Ladies Initiative Summit held recently in Dubai, the United Arab Emirates, which brought together about fourteen African First Ladies under the theme "Raising awareness on infertility prevention and breaking infertility stigma in Africa."
This initiative also defines interventions to break the stigma around infertile women and raises awareness about infertility prevention and management.
Mrs. Weah's nomination will boost Merck Foundation's efforts in promoting women empowerment and addressing issues of infertility in Liberia and across Africa.
The Liberian First Lady has accepted the title with great delight in the interest of the many women in Liberia and across Africa who are suffering from various forms of abuse as a result of infertility and other conditions.
She said the new portfolio would further stimulate her unwavering passion for the betterment of women and children in Liberia and across the world.
Mrs. Weah expressed deep gratitude to Dr. Frank Stangenberg-Haverkamp and Dr. Rasha Kelej, Vice Chairman of the Board of Partners and Chief Executive Office of Merck Foundation respectively for the More Than a Mother Initiative.
She highlighted, as a key challenge, the lack of regulated fertility care and awareness about infertility management and stigma against women suffering from such condition.
Mrs. Weah reaffirmed her commitment to work with Merck Foundation in improving the situation by changing social and traditional perceptions, empowering infertile women and providing the needed resources among others.
With the new title, Mrs. Weah is expected to promote the More than a Mother Initiative in Liberia with the support and collaboration of Merck Foundation.
First Lady Weah's preferment puts Liberia on the map of countries to benefit from Merck Foundation programs which include training opportunities such as Health Media Training for media professionals.
Medical practitioners will be provided fellowships and scholarships to study and specialize in specific disciplines including surgical, adult medical, pediatric and radiation oncology, gynecology and diabetes management among others.
The office of the first lady in collaboration with relevant government institutions will select prospective candidates and forward them to the Merck Foundation for consideration.