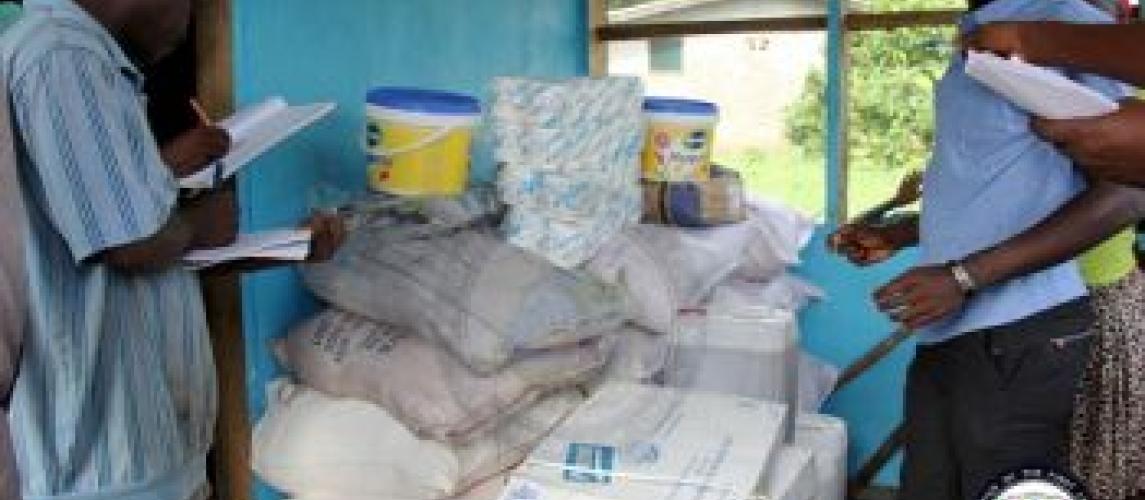 First Lady Weah Identifies with Suakoko Leprosy Rehabilitation Center
Monrovia, Liberia - First Lady Clar Marie Weah has reminded lepers at the Suakoko Leprosy Rehabilitation Center in Bong County that they remain important citizens of Liberia in spite of their conditions.
Mrs. Weah told the lepers that the government of Liberia cares about them and was working to ensure their well-being as they continue to respond to treatment.
The First Lady made the statement through her Administrative Assistant, James Kortu, when he presented a huge consignment of assorted food and non-food items to the Suakoko Leprosy Rehabilitation Center on behalf of Mrs. Weah.
Making the presentation on Thursday, August 15, 2019, Mr. Kortu said the First Lady had always thought of the Suakoko Leprosy Rehabilitation Center as she continues to do for other underprivileged groups across the country.
He said the donation was a clear demonstration of Mrs. Weah's concern for them, disclosing the First Lady would visit the rehabilitation center very soon.
The donation included 15 bags of 50 kilograms rice, 7 cartons of frozen chicken, 2 bags each of flour and sugar, 2 buckets of butter and 4 containers of 5gallons of oil. Others include 2 bags of slippers and some toiletries among others.
Speaking on behalf of the lepers, Mr. John Yarkpawolo expressed relief and thanked the First Lady for her kind gesture.
Mr. Yarkpawolo said the donation had come at a time they were desperately in need of such support.
Located in central Liberia, the Leprosy Rehabilitation Center was set up in the 1940s to cater to persons affected by the contagious skin disease.